Ecommerce
We are Shopify Plus Agency Partners, Shopify Plus Experts, and Shopify Experts, with a focus on elegant design and ROI.
- Optimize ROI through conversion rate optimization (CRO).
- Improve store branding, design, and UX.
- Optimize store metrics such as page load speed, visitors, bounce rate, page views, add to carts, cart abandon rate, checkouts, purchases, upsells, average order values, sales volume, repeat sales, and customer lifetime value.
- Customize store including theme, functionality, features, and integration with social media, shipping, reviews, apps, fulfillment, manufacturing, suppliers, logistics, accounting, sales, marketing, payroll, sales channels, and other platforms.

- Implement growth solutions such as paid advertising, automated email sequences, loyalty programs, UX audits, and MRR billing. 
Pro Compression
Shopify Plus store, scripting of automated discounts, and data migration of inventory, 100k customers, and 200k orders.
Pro compression is a brand specializing in compressive athletic socks and sleeves, designed to improve circulation and speed up recovery time. Their products are made in the USA and are well loved by athletes of various levels.

Pro Compression came to us for help migrating from BigCommerce to Shopify Plus. They were looking for a platform with less downtime and easy product management, and wanted to provide their customers with a simple shopping experience. For Pro Compression, we went with a premium theme which required minimal customizing. The focus on this project was tuned more to helping the client to learn how to use Shopify Plus and get the best out of the platform, rather than spending a lot of time developing a custom theme. We also helped the client to create some Shopify Scripts to help automate their discounts.  Another important task for this project was importing their inventory and customer data from their previous platform. Pro Compression had ~200k orders and ~100k customers, and it was important to migrate all of this data with a high degree of accuracy. We spent a significant amount of time creating scripts to ensure the data was transferred correctly to Shopify Plus and the client was happy with our work on the data migration.

In the end, the client was pleased with the results, reporting that the site immediately performed better than their previous site, and that their conversion rates were improved right off the bat. We were glad to be able to help Pro Compression build a strong and successful site. One valuable lesson that we learned from this project is that not every client needs to have their theme fully customized from the bottom up, many clients can benefit from selecting an existing theme that fits their needs and focusing their efforts on other aspects of Shopify Plus.

https://procompression.com/

Girlfriend Collective
Girlfriend Collective is a women's athletic wear brand specializing in leggings, sports bras, and tops made from recycled materials, and using humane manufacturing practices.
Girlfriend Collective had an existing website using Spree, but wanted to switch over to Shopify Plus, and in the process redesign their website. They are in the process of launching several new products and we taught Girlfriend.com how to update and manage inventory. Our main objectives were to:
- Accurately transfer Girlfriend Collective data (orders, products and customer records) from Spree over to Shopify Plus
- Work closely with the client's designs to ensure the site's appearance matched the client's vision
- Work with the client to customize Shopify Plus functionality to fit the client's vision
- Develop the site so that it is as easy as possible for the client to update and manage it

A lot of work went into building this site, which has very customized functionality. We created a complex product page template designed to seamlessly merge multiple products into one page, as well as a highly customizable homepage with several dynamic sections. We built a custom theme layout to match the client's design specifications, including a responsive design for mobile browsers. We felt a great sense of accomplishment in getting the site launched, it was great to see something we put so much time and effort into go live. We are continuing to work closely with the client to refine the site and look forward to maintaining our partnership with Girlfriend Collective. 
Features:

- Ecommerce (Shopify Plus)
- Custom Theme
- Responsive Design
- Customizable Homepage Sections

https://www.girlfriend.com/

Deep Sentinel
Shopify Ecommerce Store

https://www.deepsentinel.com/

Deep Sentinel is the next-gen home security solution that stops crime before it happens. Powered by a proprietary AI, HD smart cameras, and 24/7 LiveSentintel™ personal security guards, Deep Sentinel sets the new standard in home protection. Deep Sentinel protects your home and proactively stops burglary, package theft, or driveway break-in, allowing customers to feel dramatically safer at home.

Problem

Deep Sentinel was a new company looking to sell their proprietary home security product through an ecommerce site. This required a full site build and a custom theme created in Shopify. We had to set up purchasing to handle the initial cost for the physical product as well as a recurring subscription cost for the service that could be annual or monthly.

Deep Sentinel came to us as a new store looking to sell their next-gen proprietary home security solution through an ecommerce site. Being a new company selling a new-to-the-market product, they had no site and no customer base. This meant our job was to build an entire site from the ground up that would draw customers in and showcase the product to make great first impressions.

Our Solution

Deep Sentinel is a subscription-based online store that is built on the Shopify platform. The site needed to be the start of building a relationship of trust with customers.

That meant building a high grade site that is easy to navigate and guides customers to all the information they need. The purpose of the site is to provide customers with a more comprehensive security system that has 24/7 "Live" surveillance.

Full site build and a custom theme created in Shopify.

Our Process

This build required us to create a custom theme in Shopify. The actual product catalog of the site is relatively simple, so the focus of the build was on design to really feature and sell the product. There was some complex configuration we had to do to set up the subscriptions for the products. Deep Sentinel has an initial cost of the physical product and then the subscription kicks in for the service. We also had to set up a monthly subscription and an annual subscription and provide customers with the ability to toggle between the two before the final purchase.

We had to set up purchasing to handle the initial cost for the physical product as well as a recurring subscription cost for the service that could be annual or monthly.

Our job was to build an entire site from the ground up that would draw customers in and showcase the product to make great first impressions.

This build required us to create a

custom theme in Shopify
complex configuration
set up the subscriptions for the products.
monthly subscription
annual subscription.
Results

Hands-down an invaluable asset for our company.  They are extremely knowledgeable, work is top grade, the turn-around is amazing, and our store is now active and generating sales.  I would highly recommend them for UX and back-end work in Shopify.
View Case Study

Deep Sentinel.pdf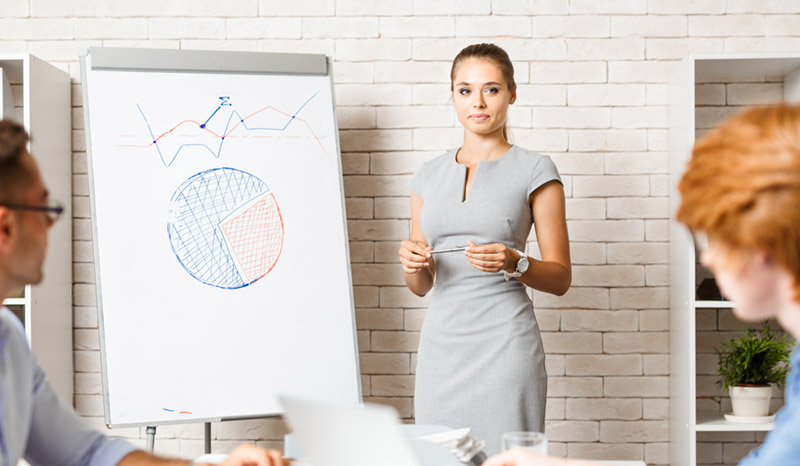 Green Acres
Green Acres Nursery & Supply is a Sacramento-local, family-owned business. They opened their first garden center in 2003. Each of their five garden centers has its own personality, offering many varieties of common plants as well as unique plants and products, sourcing from local vendors when possible. Green Acres has a committed staff of plant nerds who put priority of their customers. They even host several educational and family-fun events.

Green Acres wanted a new collection page and popup order form for their new line of sod products. The order form presented some difficulties and in the end we had to go beyond the initial scope to work on the cart and checkout pages as well in order for everything to work cohesively.

The Challenge

Green Acres wanted to start reselling a new line of sod products sourced from another company and two things were requested:

- A collection page for their new sod product line, designed to be closely in-line with the company from which they were sourcing the sod products.
- A popup order form only visible for sod products. Green Acres had a basic wire frame for the form and were clear about things that the order form need to be able to do:
- Let customers select the quantity of the product
- Choose whether they want to add upsell products (max of 2 with their own quantity selector for each)
- Choose whether they want installation for the sod product
- Choose shipping information
- Calculate the current sod order based on what user selected

The Process

First, we had to design the popup order form to be user friendly and match the Green Acres theme. Then we developed both the template pages and order form side-by-side. The template pages were completed first without much issue. The order form, however, had some complications due to the complexities of its nature and the various features expected from it.

Some of the originally scoped features of the order form were changed or removed, others were created and then scraped. It was a balancing act between the complexity of features and intuitive user experience. For instance, the shipping calculation actually had to be removed from the form to avoid confusion for customers. Certain contents on the order form had to be made customizable. For sod installation, there were two types of installations, each with two sub-options that calculate and apply differently based on the product and quantity customer selected.

During the development process it became clear that we needed to also work on the cart and checkout pages. This was outside of the original scope of the project, so we worked with the client to adjust the project estimates and expectations.

The Solution

After a couple rounds of revision and testing, we were able to verify that the customer experience process from collection page, product page, cart, and checkout all worked smoothly. Despite the challenges of the order form, keeping track of the various inputs and features, we managed to successfully develop a pop up order form for the sod products that fulfilled the client's needs while remaining user friendly.

https://idiggreenacres.com/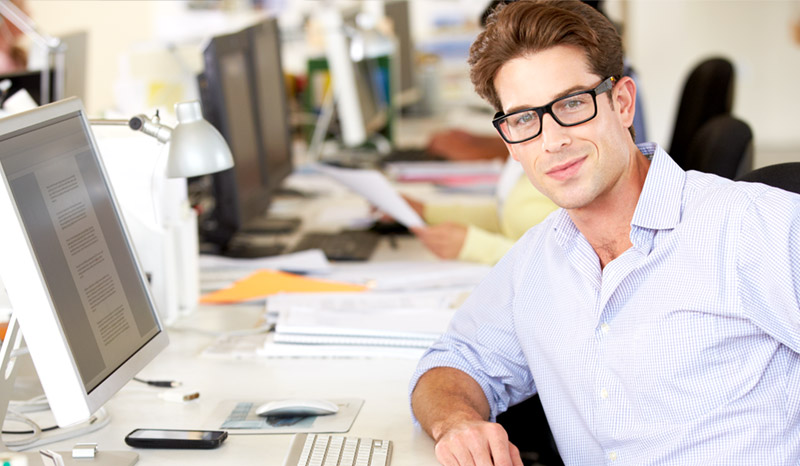 Chado Tea
Chado Tea's journey started in 1990 as a small tea room in Los Angeles. Now, they operate 4 stores in the Los Angeles area and have expanded their tea selection to the online marketplace. Chado Tea tea rooms offer a full selection of their premium teas and a wonderful high tea experience, with friendly and passionate staff.

Nearly all of the teas are sourced directly from gardens and producers in the teas' countries of origin. Developing close relationships with their suppliers allows Chado Tea to bring customers tea within weeks – sometimes days – of being manufactured. They also create all of their blends in their manufacturing facility in Southern California in small batches to ensure the freshness of the ingredients and flavors.

Overview
Chado Tea asked our team for a full-site build from scratch and a platform migration from Magento to Shopify, despite a few difficulties along the way, the end result is a beautiful site that reflects their values and the atmosphere of their tea rooms.

The Challenge

Chado Tea came to us looking for a full-site build and for a platform migration from Magento to Shopify. Their old site and platform were just no longer working for their level of business growth, so we had to start from scratch.

The Process

First, we built the basic HTML structure of the site and then started plugging in Liquid, Schema, and Styles. Next, we had to migrate the data from Magento to Shopify. Data migration can always be a bit tricky and this case was no exception. To help resolve some of the issues we ran into, a third party app, Cart2Cart, was used. Even with the help of the third party app, a custom script needed to be written and about 40% of the migration ended up being done manually. Data migration can be a very painful process and without experience and the proper tools, the damage can be irreparable. While the work was tedious, our team handled the migration beautifully.

The Solution

Chado Tea asked for us to create a brand new site on Shopify, and that's exactly what we were able to provide for them. Despite the difficulties of data migration, Chado Tea now resides on the Shopify platform instead of Magento, leading to a better experience for them and their customers.

https://www.chadotea.com/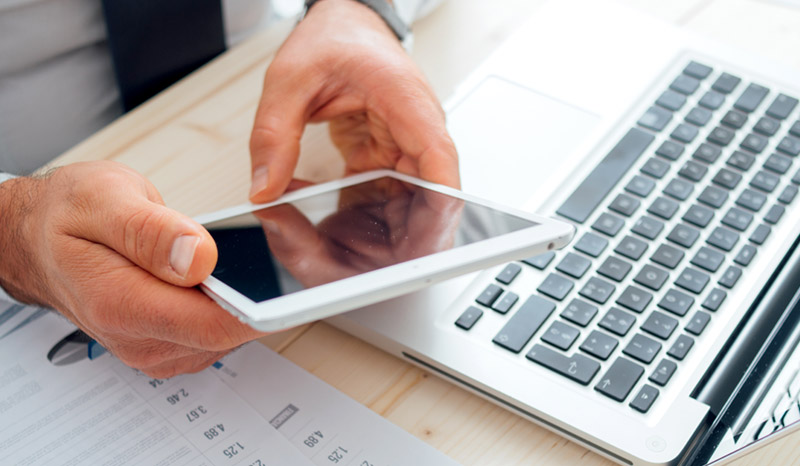 Ultimate Bark Control
Ultimate Bark Control sells products to help train your dog to stop barking. Before working with us, they had an existing ecommerce website built on Drupal. Their current system was not working well as it required a lot of daily management and maintenance. Shopify Plus makes content management easier for Ultimate Bark and allows them to focus on growing their business.

The client came to us with their own designs and many of their own resources such as Font Awesome and their own image assets. Ultimate Bark had a clear vision for their design which allowed us to focus on the development and data migration projects. An important part of this project was also familiarizing the Ultimate Bark team and their in-house developers with the Shopify Plus platform. The client was new to the platform we helped teach them how to update inventory, manage content and make changes to their site.

A lot of work went into constructing the client's website, their product pages were very elaborate, requiring a lot of complex sections to display their product data and significant use of meta fields. It was also important to follow the client's styling standards and complex organizational structure for their styles so that the styling would fit with their development team's established standard and methods. We felt good about the work we put into this website and worked hard to meet the client's needs to ensure a successful launch!

Features:

- Ecommerce (Shopify Plus)
- Detailed product pages
- Complex Stylesheet Organization

https://ultimatebarkcontrol.com/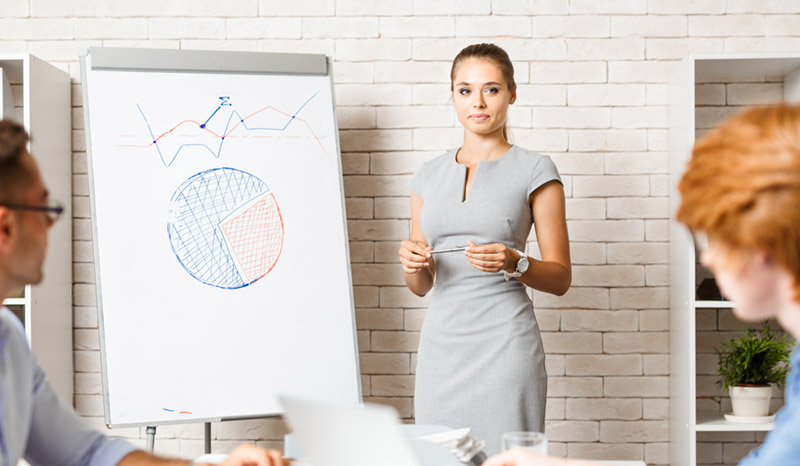 Hanz De Fuko
Shopify Ecommerce Store
https://www.hanzdefuko.com/
International hair styling and beauty product brand for men.

Problem

In 2009, Hanz de Fuko revolutionized men's grooming with high-quality products that spoke to creative innovation and self-expression.

Our Solution

x
Our Process

x
Results

"With a cult-like following of over 4 million customers around the globe, Hanz de Fuko has quickly become the world's most celebrated product line."

View Case Study
Seven Coffee Roasters
Shopify Ecommerce Store
https://sevencoffeeroasters.com/
Premium coffee roaster known for its Specialty and Hawaiian blends.  Started as a small cafe / roastery in Seattle with the mission of bringing Hawaiian coffee to the mainland.  Now it's a wildly popular subscription service.
Problem

Seven approached us in the summer of 2019.  They were operating two coffee brands from two separate websites and were generating less than $500 per month total in monthly recurring revenue (MRR).
Our Solution

Website redesign, combining both brands into a single cohesive site.  A modern look and feel.
Merged the two coffee brands into a single brand and site, streamlining the company's expenses and logistical overhead.
New theme
Shopify code updates.
Improve on the Recharge subscription app.
They needed a website redesign and help with their online marketing.

Comprehensive marketing strategy detailing how to best maximize revenue growth.
Online advertising to drive traffic and generate subscription sales.
Major focus was to increase subscribers and MRR.
Our Process

Strategy Consulting.

Many months were spent designing and building new product pages optimized for conversions.
Results

"The enhanced design paired with the optimized product pages gave us a big big increase in customers that signed up for a subscription.  We're 6 months into this project and we're seeing $8,000 per month in recurring sales from our subscribers."

View Case Study
Pair of Thieves
Shopify Ecommerce Store
https://pairofthieves.com/
Performance basics clothing brand.
Problem

PoT was struggling with slow loading pages that were affecting sales.  Ecommerce stores lose 60% of their visitors when the site takes more than 3 seconds to load.  In addition to the critical performance issues, work was also needed on custom pages, navigation, style, and discount scripts.

Our Solution

Improve page load speeds and performance issues by completely rebuilding the Shopify theme.
Our Process

We did an in-depth speed diagnostic on the site and found the old theme was handling product color swatches inefficiently.  We used metafields to give the code instant access to the swatches, making the site faster and more efficient.  We also designed a new intuitive site navigation, and new custom pages.  We developed custom scripts for discounts and special promotions.
Results

"Thankfully there was a noticeable improvement to the loading speed of our site.  Much needed, and the result speaks for itself."

View Case Study
Inside Weather
Shopify Plus Ecommerce Store
https://insideweather.com/
The most affordable custom couch on the internet!  Plus 1000s of base SKUs for furniture for living, dining, office, bedroom, and decor.

Problem

As more people are looking to buy online, how to create a custom shopping experience to capture market share.
Our Solution

Build a custom app to allow customers to configure their own customized couches.
Create a Shop By Room feature with custom collection pages for each of their high level furniture categories.
Our Process

We worked closely with Inside Weather internal team members to plan the entire project, create and store millions of images, create an API to use with the couch configurator app, and design a clean user experience.  We used Vue and Shopify Liquid.
Results

"The custom app increased customer engagement dramatically because now they are able to customize their unique couch including style, color, material, and comfort.  Customers can view their creation, rotate, see colors, update, zoom, save their configurations, and buy online.  It has positively impacted our bottom line, revenue has increased significantly, as sales have gone up over 400% in 2020.  We couldn't be happier."

View Case Study
Bulletproof Coffee
Shopify Plus Ecommerce Store
https://www.bulletproof.com/
High performance coffee and food brand.  Bulletproof is a science-based approach to nutrition and wellness that is tried, tested and proven to make your life awesome.

Problem

Customers required more control over their subscriptions.

Our Solution

Create a custom app using Shopify Plus and integrating Recharge.
Improve SEO strategy.
Our Process

Our senior programmers architected and developed a custom app.  Our senior Shopify Plus developer stayed engaged with Bulletproof long after the initial project to move their WordPress from /blog to their core domain, then moved their Shopify store to shop.bulletproof.com.  Bulletproof has integrated our senior developer into their weekly standup meetings and assists with a wide variety of both WordPress and Shopify Plus projects.
Our growth marketing consultants did an SEO audit, identified and fixed a number of longstanding SEO issues, fixed broken links, fixed critical links, improved the backlink profile, and improved keyword and content strategy.

Results

"x"

View Case Study
Ellura
Shopify Plus Ecommerce Store
https://ellura.com/
Highly potent medical-grade supplement that helps keep your urinary tract clean.  Ellura is a doctor recommended urinary tract supplement that starts working quickly and keeps working to promote a clean urinary tract.
Problem

Complete website redesign to bring it up to modern standards.

Build a custom app to allow their CSRs sell over the phone while interfacing with the Shopify Plus store, Salesforce, and Recharge at the same time.
Our Solution

Come up with a fresh look for the new Ellura home page, collection page, product detail page, and shopping cart page.  Create the new site based on our proprietary starter theme.

We built a custom app to allow their customer service reps to sell over the phone and have a single point of data entry, while interfacing with the Shopify Plus dashboard, Salesforce CRM, and Recharge subscriptions, all at the same time.

Our Process

We developed the new Shopify Plus site on top of Shopify Theme Kit, wrote scripts in the Shopify Plus script editor, cleaned up the product variants, and implemented quantity discounts.  Using our proprietary custom starter theme gave Ellura a professional theme with the flexibility needed to accommodate their desired look and feel, and saved time and money with the pre-built sections, snippets, scripts, and icons.

Results

"The app gives our CSRs the unique ability to work with our three main data stores from a single screen, saving time because they only need to enter the data once so it appears everywhere."

View Case Study
Fantastapack
Shopify Ecommerce Store
https://www.fantastapack.com/
Fantastapack believes every business deserves custom boxes and packaging, beautifully printed, on demand.

Problem

Each custom order is priced based on size, quantity, and box material. Formulas for calculating the box dimensions and pricing are stored in metafields so a script can set the correct price during checkout. The complex nature of their product details page required a developer to add new features and customization options.

Additionally, resellers placing large, high volume, frequent orders found the standard checkout process tedious.

Our Solution

Improve the front-end user experience.

Develop a custom script that gives customers an increased discount for larger bulk orders.

Allow resellers to use their own shipping methods.
Our Process

We architected a solution creating a React front end application and Laravel framework to handle order processing and artwork uploads.

We built a new Precut Box Bundles product, and a custom template with custom pricing logic for this new product, allowing for a range of predetermined sizes with pre-printed patterns.

The Precut Box Bundles product template we created allows customers to order pre-designed sets of boxes when they don't need a fully custom option.

We came up with code using JavaScript and checkout scripts to calculate the price based on the selected size and quantity of the boxes to arrive at the appropriate discount.

We also set up API connections to internal Fantastapack systems and integrated Ship Engine APIs to allow resellers to enter their own UPS, Fed Ex and USPS shipping rates.

Results

"The custom software is an integral part of Fantastapack's operations and a valuable tool for our resellers to place frequent high volume orders."

View Case Study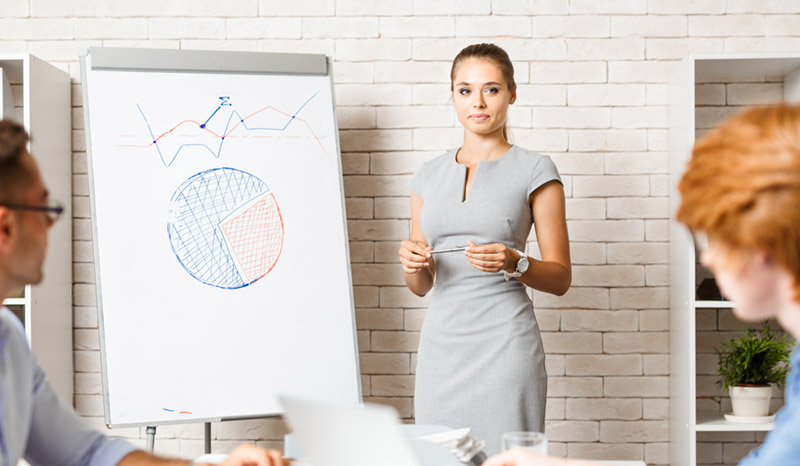 Seattle Cedar
Shopify Ecommerce Store

https://seattle-cedar.com/
An online retailer of outdoor furniture.  Each piece is handmade and unique.  Chairs, picnic tables, arbors, bridges, benches, planters, and more are shipped to customers all along the West Coast.
Problem

Their existing website was nothing more than a simple brochure, with no way to make sales.  The site wasn't painting the brand in the best light, resulting in lost sales.
Our Solution
Burloak created a plan to build a Shopify ecommerce store, a WordPress content management system, and create custom content.
Our Process
Shopify Store
WordPress CMS
Blog
Custom Content
Products, product images, online gallery, pricing, sizes, secure online checkout
We also sourced new shipping companies to find the best shipping rates in order to lower overall costs for the customers.
Results
"Burloak showed us where our old site was falling short.  We ended up with an elegant and intuitive online shopping experience that reflects the beauty of our furniture.  Our customers can finally view and purchase our hand-made furniture online which has really transformed our brand.  After putting so many hours of work into the new site, it is rewarding to see so many more people buying our furniture".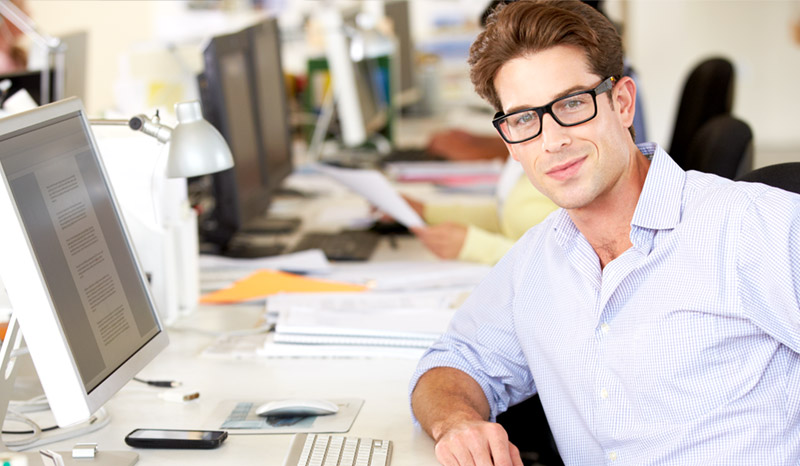 Coming Soon
Shopify Ecommerce Store

https://

x



Problem

x



Our Solution

x



Our Process

x



Results

"x"



View Case Study

Pay Per Click
COMING SOON
Liquor Delivery
PPC Pay Per Click Google Ads
https://
Liquor Delivery
Problem
x
Our Solution
 x
Our Process

x

Results

"x"

View Case Study

Plumbing Services
PPC Pay Per Click
https://
Plumbing Services
Problem
x
Our Solution
 x
Our Process

x

Results

"x"

View Case Study

Event Planner
PPC Pay Per Click
https://
Event Planner
Problem
x
Our Solution
 x
Our Process

x

Results

"x"

View Case Study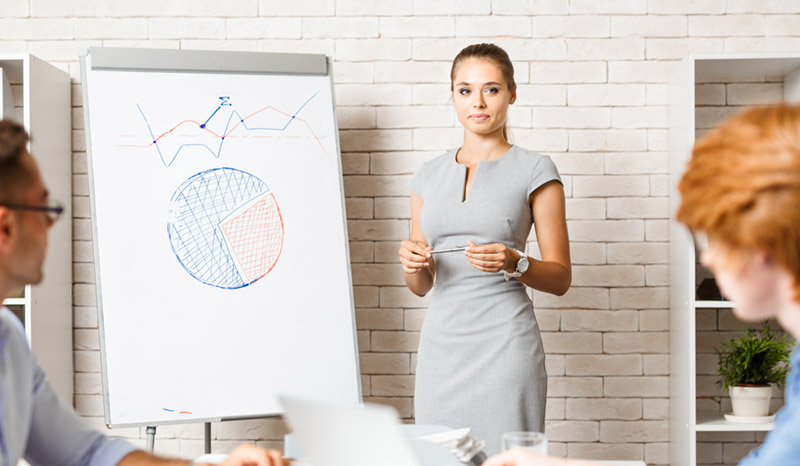 COMING SOON
PPC Pay Per Click
https://
x
Problem
x
Our Solution
 x
Our Process

x

Results

"x"

View Case Study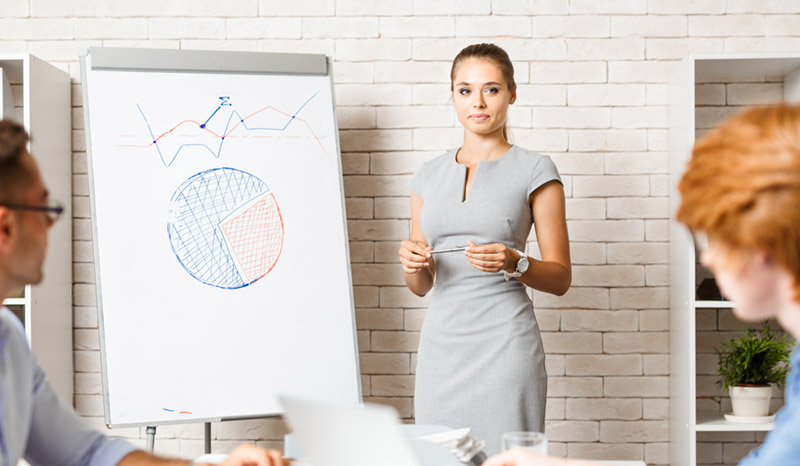 COMING SOON
PPC Pay Per Click
https://
x
Problem
x
Our Solution
 x
Our Process

x

Results

"x"

View Case Study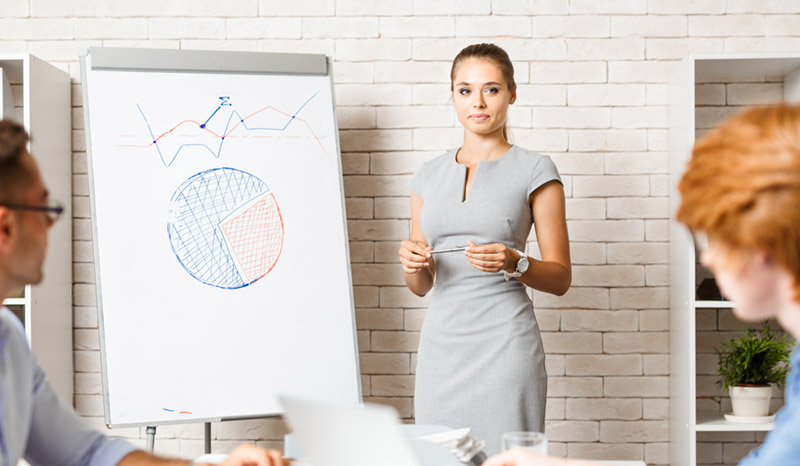 COMING SOON
PPC Pay Per Click
https://
x
Problem
x
Our Solution
 x
Our Process

x

Results

"x"

View Case Study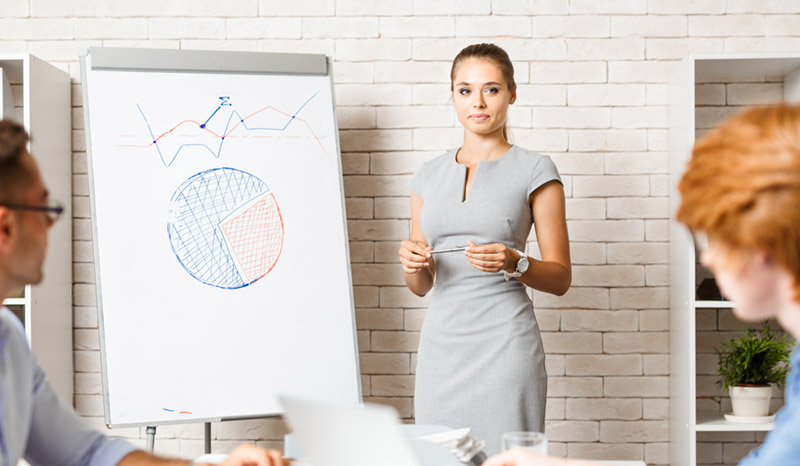 COMING SOON
PPC Pay Per Click
https://
x
Problem
x
Our Solution
 x
Our Process

x

Results

"x"

View Case Study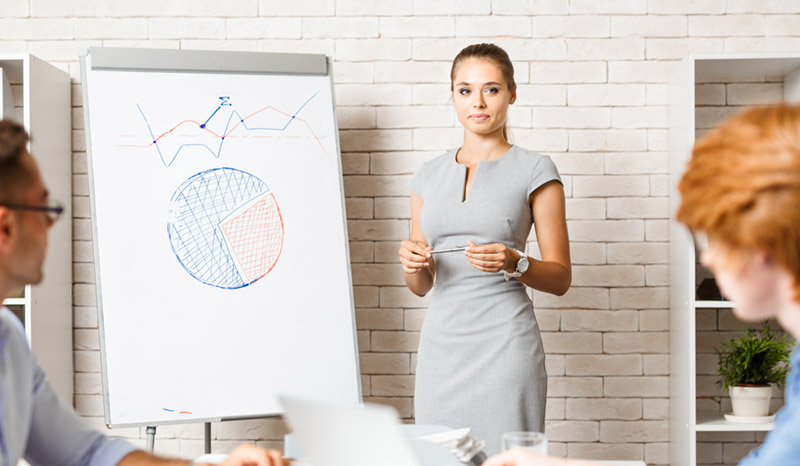 COMING SOON
PPC Pay Per Click
https://
x
Problem
x
Our Solution
 x
Our Process

x

Results

"x"

View Case Study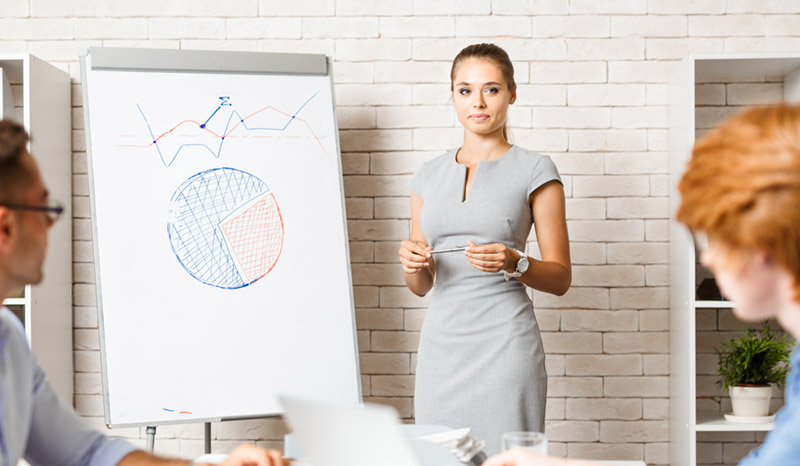 COMING SOON
PPC Pay Per Click
https://
x
Problem
x
Our Solution
 x
Our Process

x

Results

"x"

View Case Study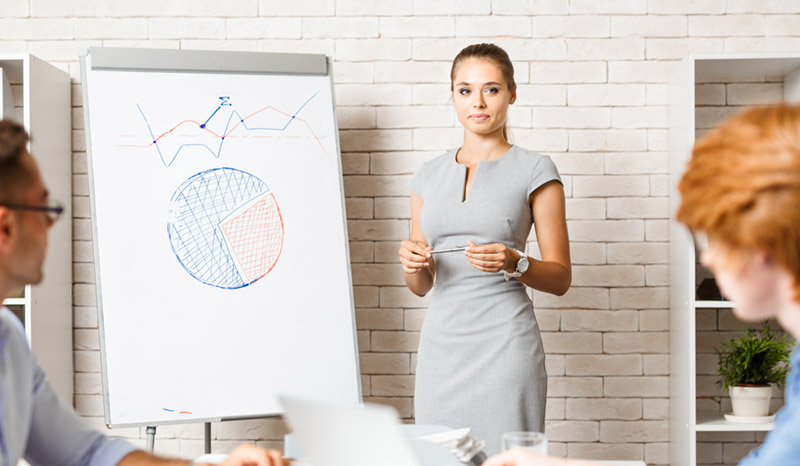 Waste Management
Custom WordPress site & admin dashboard.
Recycle Often. Recycle Right.℠ is a recycling campaign put together by Waste Management. By creating a microsite with downloadable content and a social media presence, they are able to spread recycling awareness.

Creating the Recycle Often Recycle Right website was a huge project, but we were ready and willing to take on the challenge. Our main objectives were to:

- Take the design from the client and turn it into a Wordpress site
- Create a simple interface in the Wordpress dashboard for the client to add downloadable content
- Integrate third-party tools for social media and newsletter services
- Create several customizations to the Wordpress dashboard to simplify the content management

Completing this project gave us a huge sense of accomplishment. We knew when we launched the site that it would be a success when we saw all the people taking the recycling pledge (over 8,000 people have so far). The site has seen a tremendous growth in traffic since the launch. Their sign-up form has seen a conversion rate of nearly 12% and we are starting to create new pledge forms for different communities. We are proud to be have constructed a site that is seen by thousands of people every day.

Features:
- Custom social media integration
- CMS (WordPress)
- Counter for tracking pledges

https://www.wm.com/us/en/recycle-right

http://www.recycleoftenrecycleright.com/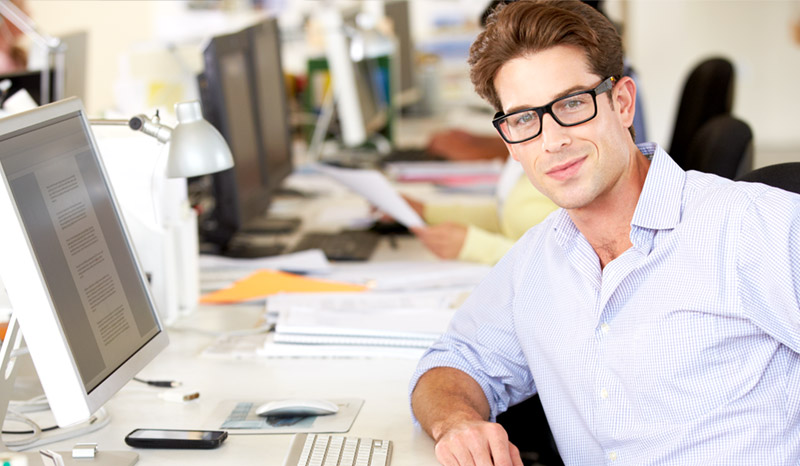 Total Reclaim
Total Reclaim is the leading recycler of environmentally complex materials in the Pacific Northwest. Their site serves as a straight-forward way to get recycling information on a wide variety of materials.

The existing Total Reclaim site was massive and convoluted. Our goal was to strip the site down, simplify it and make it easy to navigate. Working with Total Reclaim, we decided to redesign the entire site and make it responsive with a focus on call-to-action buttons. Our main objectives were to:

- Rebuild the site with a focus on simplicity.
- Make the site responsive.
- Create call-to-action buttons to guide the users.
- Integrate additional forms for collecting user information.

The site has seen an increase in traffic since the re-launch and continues to provide users with an easy-to-use form system to schedule recycling pick-ups. As indicated by the counter in the footer, they have recycled over 400 million pounds of material and that number continues to grow every day.

Features:

- CMS (WordPress)
- Multiple Form Integration
- Custom jQuery functions
- Responsive Design

https://www.totalreclaim.com/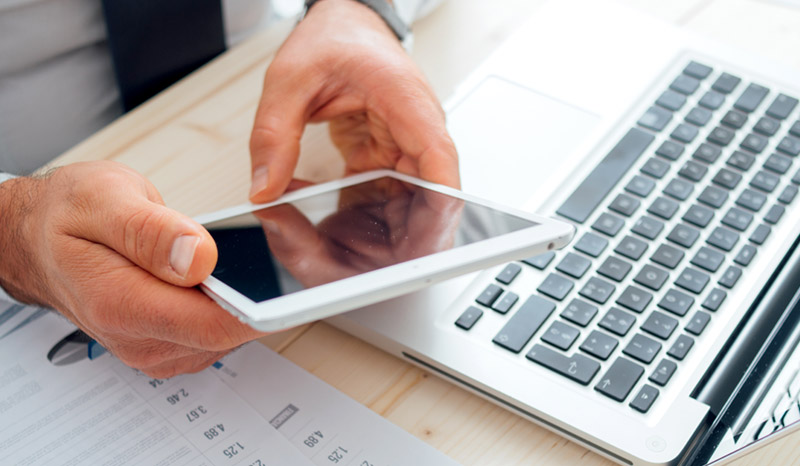 Urban Smart Bellevue
Urban Smart is an energy-saving program from Puget Sound Energy geared towards creating more energy-conscious solutions for commercial businesses.
The Urban Smart project is a new program being launched by Puget Sound Energy. This site serves as not only an information brochure on the program, but also as an interactive way for members to see how they are having an impact on energy-saving in downtown Bellevue. Our goal was to take their design and turn it into a functioning website. Our main objectives were to:

- Take the design from the client and convert it into a WordPress site
- Integrate the third-party member software
- Work with the client using Basecamp, a project management tool
- Launch the website within a tight deadline

This was one of the more complicated projects that we have taken on. With so many demands from different points of contact, putting it all together in a short amount of time took some extra time and effort on our part. However we as developers are very pleased with how the site turned out. While we were confident in our ability to complete this project (hence why we took it on), we are even more confident in our abilities now that the project is finished. We also feel good about helping to create awareness for a good cause being driven by a local company.

Features:

- CMS (WordPress)
- Custom Javascript
- Unique page layouts

http://www.urbansmartbellevue.com/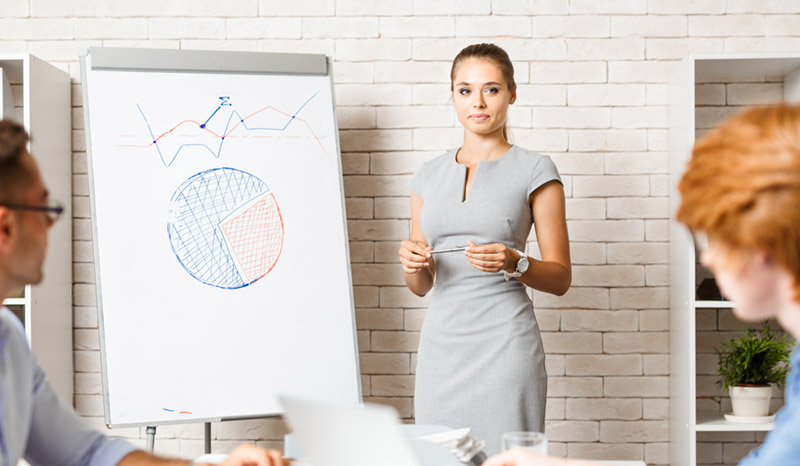 Content Runner
Custom built two-party marketplace, project management, and publishing system for writers.
Content Runner is a marketplace for connecting users and writers for the creation and management of unique written content.

Before Content Runner, we were using Craigslist, Paypal and spreadsheets to find, pay and manage all our writing projects. We knew there had to be a better way so we created Content Runner to solve our own problem.
Our main objectives were to:

- Connect writers to people that need content.
- Create the ability to assign tasks to writers.
- Allow for editing and publishing of content.
- Provide a way to pay writers.
- Manage and track projects in a simple to use dashboard
- Use Copyscape and do status tracking.

We are constantly adding new features to Content Runner We are excited to continue to grow and see what the future holds for Content Runner. With over 2,000 registered users, Content Runner continues to grow and evolve into a vibrant marketplace. We take tremendous pride in Content Runner and what we've built as evidenced by what we stand for.

Features:

- Custom-built marketplace
- Intuitive user dashboard
- Secure online financial transactions

https://www.contentrunner.com/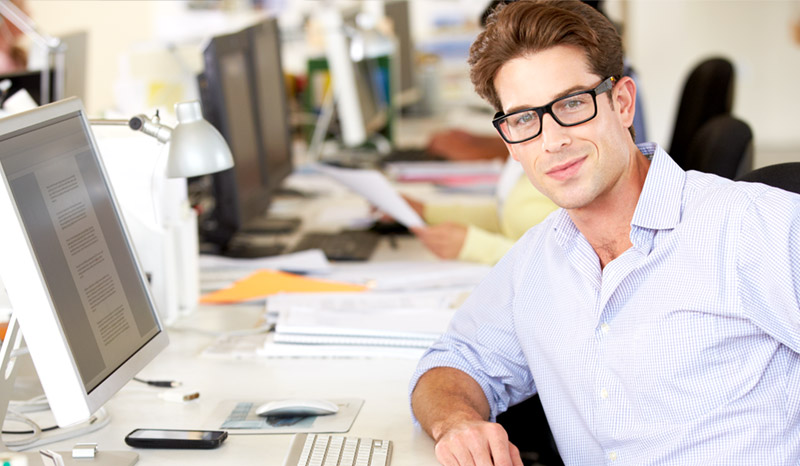 COMING SOON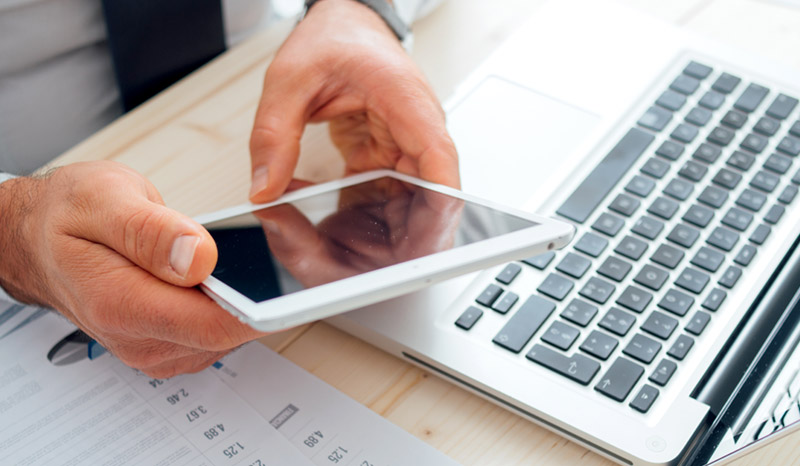 COMING SOON